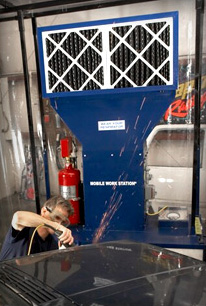 Shop-Pro Equipment. Repair more. Profit more.
At Shop-Pro Equipment, we understand your need to keep business moving. That's why we manufacture equipment that's designed to increase your shop's productivity. Our equipments' innovative, compact designs allow you to be more efficient – completing more work in a less amount of time.
After all, your business should never be at a stand still. And thanks to Shop-Pro, your profits won't be either.

National Fire Protection Association